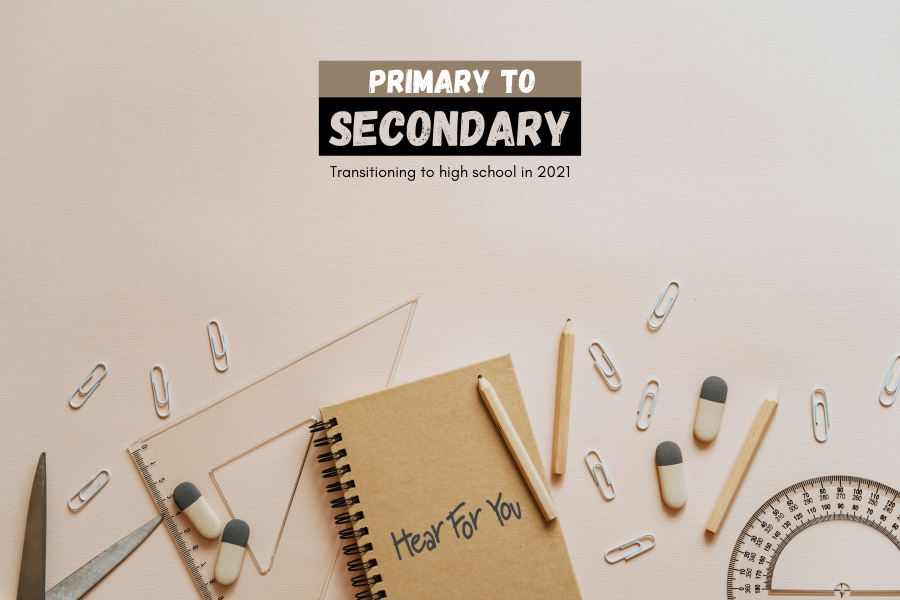 The transition between primary school and high school is one that comes with many challenges. It's the start of a new chapter in life and involves a lot of change, which isn't always easy. This transition is often more difficult for those who are deaf or hard of hearing.
Finding one's place as a deaf student and feeling included within mainstream schooling environments is tough, and often there is a lack of understanding for the support options available. 
Moving to a new environment makes this process a lot more difficult. There are many things to consider when you're deaf or hard of hearing and transitioning into high school. These suggestions come directly from our mentors and staff at Hear For You, many who have been through this transition before and are in a position to offer advice and guidance.
Tips For Starting High School
Be open and clear about what it is that you need. If you don't ask, then it's unlikely that you will receive the support and guidance you are seeking.

Talk to your teachers. It's important that you speak to as many of your teachers as possible about your needs in order for them to understand. It's not always likely that the Principal or Year coordinator will pass on the message, especially in a high school setting where there are different teachers for different subjects.

Explore the classroom beforehand, where possible. Check out the acoustics, lighting and seating arrangements as this all plays a crucial role in your learning and school experience.

Obtain itinerant support – Royal Institute for Deaf and Blind Children for independent schools or Department of Education for public schools.
Ensure you get the technology you need sorted. Roger Pen, FMs, Mini mics etc. These can be obtained through the Australian Hearing or on NDIS.

People usually want to offer their support if you let them, but often they are unsure how to. Reach out where you can or offer suggestions on ways that your teachers or peers can offer support.

The transition is a journey. Not everything will be sorted before you begin Year 7 or even during, but allow the process of moving to a new school to fold out naturally.

Always ask for help!
Everyone's experience will be different. If you find the process difficult or overwhelming then reach out and ask for help! 
We're here to help you too, so don't hesitate to reach out to the mentors at Hear For You.