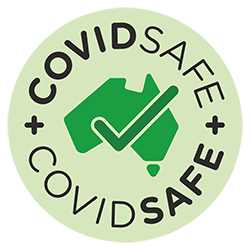 * CANCELLED * Life Goals and Skills ONLINE – Coding Workshop
January 18, 2021 @ 2:30 pm

-

January 20, 2021 @ 4:30 pm

|

$300
** CANCELLED **
We have partnered with Junior Engineers who specialise in creating fun and educational coding and robotics courses for teens. This is the ideal course to learn one of the world's fastest-growing and most popular programming language used by coding professionals, Python – the fun way!
Here's what you need to know.
⭐️ Participants will solve challenging puzzles and build your own games in Python.
⭐️ You will apply coding concepts to design and develop computer games which can be shared with friends and family.
⭐️ From Asteroid games and Brick Breaker through to Hang Man and Tank Buster, this program perfectly blends fun and education, leaving you with confidence in navigating the world of text-based coding.
⭐️ Topics we will cover include: Events, keyboard and mouse interaction, conditional loops, nested loops, functions, and sending and receiving messages. Basic physics programming such as gravity, bounding boxes, bouncing, projectiles, impulses, and collisions.
Dates and Times
Monday 18 to Wednesday 20 January 2021 for 2 hours per day.
Times:
1:30pm – 3:30pm (Canberra, Sydney, Melbourne)
12:30pm – 2:30pm (Brisbane, Townsville)
1:00pm – 3:00pm (Adelaide, Darwin)
10:30am – 1:30pm (Perth)
Spots are limited to 8 participants per session. Secure your spot ASAP!How many NDIS hours are actually needed for this event?6 hoursCan I use my current NDIS funding to cover this online session?Yes this is possible. During registration for the NDIS ticket, please fill out the required information so we can process the NDIS booking on our end.
Register now for this exciting Careers Workshop!
Click this link to register and for more details.