The last six months we've been quietly working on a super-secret project. We created an online community for deaf and hard of hearing teenagers inside a private Minecraft server, we called it the League Of Hearoes.
Each week, Hearoes came into the world to build some amazing things together from pirate ships to roller coasters. Despite all the amazing projects we've built, we feel like we can be doing more. Here's a sneak peak at some of the things we've built so far: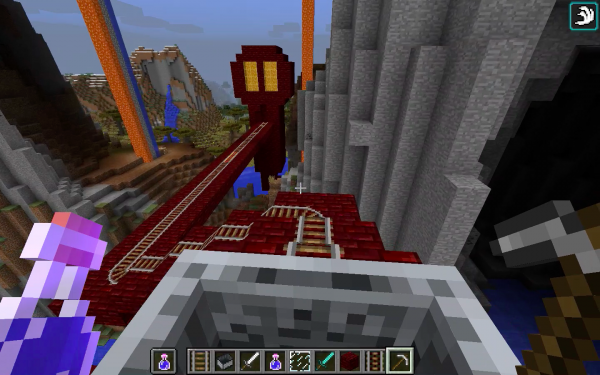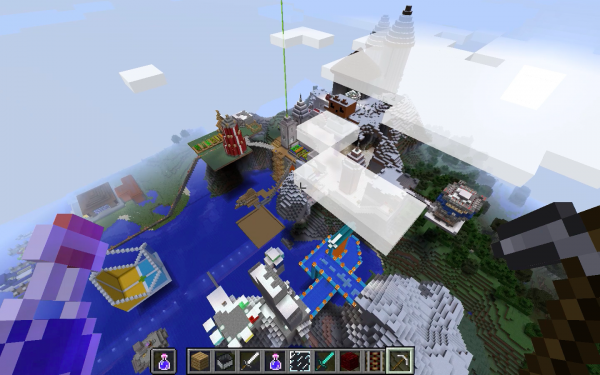 We partnered with some great organisations to bring many more players into the game. That's not all! We're also working on having a few more special partners joining us in this world to build special adventures, available only in the League Of Hearoes.
Our goal? We want to build the largest community for Deaf and Hard of Hearing teens in Australia and possibly the world. Whoah.
So why don't you join us? Here's how.
How To Join League of Hearoes
If you are a deaf or hard of hearing teen, who is 12 years or older, register your details by filling in this quick survey to get started.
(We will send you the server details once we have validated your details).
What's the Validation Process?
Here is an outline of the validation process:
Deaf or hard of hearing teen registers by filling out the survey to join League of Hearoes.
We will send an email to parents/guardians to confirm player status and to validate the players Date of Birth,  Audiogram, and/or NDIS number.
Once these details are validated by our Hear For You team, a server code will be sent to you for log in.
It might take 1-2 working days for the validation process to go through – so please be patient!   We want to ensure that every one of you is eligible to enter League of Hearoes and that we keep you safe – you know – cyber-safety first!
While we're processing your membership why don't you join our closed Facebook group and say hey to the other Hearoes! You can also keep up to date with weekly adventures.
Don't forget to download and install Minecraft. You can find more details about how to be a hearoe here.
NOTE:  We, Hear For You, will not share with your/your child's details with other organisations. Click here for Hear For You Privacy Policy.
Who's Involved With League of Hearoes Behind The Scenes?
The only adults allowed in the League of Hearoes world are:
League of Hearoes Creator & Community Director – Max
League of Hearoes Creator & Community Director – Nolan
Hear For You State Managers – Bec S, Bec D, Emilie and John
Hear For You Online Community Management: Kylie and David
Questions?
If you have any questions about participating in League of Hearoes, please do not hesitate to contact our League of Hearoes Admin team at leagueofhearoes@hearforyou.com.au.