Teenagers With Hearing Loss
Imagine being in a room full of people who just "get it".
Our mentors are all young, fun and have very recently been in your shoes – which means they can actually relate to what you're going through.
We offer Life Goals and Skills programs that cover things like career options, confidence building and communication strategies.
We also have Rock My World programs where you get to hang out and do fun activities like escape rooms, treetop adventures and dodgeball.
So what are our programs actually like?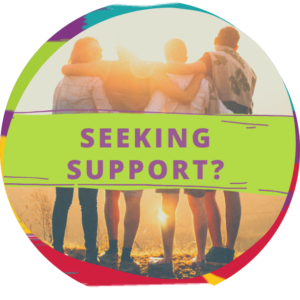 Founded and run by deaf young adults, Hear For You is a community full of people who have 'been there, done that' and who want to make those teenage years easier for you.
Through Hear For You, you can find an instant network of friends, support and advice. Our mentors are happy to share their real life experiences. They can teach you skills to deal with challenges you might be facing. After all, who else gets what it's like having to wear a hearing device every day, or ask strangers to repeat themselves five times?
TESTIMONIALS
"COMING TO HEAR FOR YOU WAS STRANGE AT FIRST, BUT I MADE FRIENDS QUICKLY AND FELT LIKE THE MENTORS REALLY UNDERSTOOD HOW I FELT AND WHAT I WAS GOING THROUGH."
"JUST KNOWING THAT EVERYONE THAT SURROUNDED ME WAS DEAF JUST LIKE MYSELF WAS AMAZING. I FELT THAT EVERYONE UNDERSTOOD EACH OTHER AND SHARED STORIES WE NEVER THOUGHT ANYONE ELSE WOULD UNDERSTAND."
"THE MENTORS GAVE US USEFUL TIPS FOR JOB APPLICATIONS. THEN IN ANOTHER SESSION THAT I REALLY LIKED WAS THE COMMUNICATION AND DRAMA WORKSHOP. THE MENTORS, HEATHER AND JOHN WERE VERY SUPPORTIVE IN INCREASING MY SELF-ESTEEM AND CONFIDENCE. IT HAS GIVEN ME EXPERIENCES OF OTHER HARD OF HEARING MENTORS AND MENTEES. I CERTAINLY DEVELOPED A CAN-DO ATTITUDE POST HEAR FOR YOU."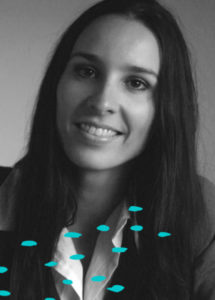 About Hear For You
Founded by deaf people, and run by deaf people, for deaf teenagers
Life's not easy when you're a teenager – and if you're deaf or hard of hearing, it can be even trickier.
School stress, friend dramas, social media anxiety… when you're a teenager, it's all happening. Add deafness to the mix, and you're in the middle of a perfect storm. After all, communication is kind of critical (especially when you're trying to come up with the perfect comeback in a convo that's happening at the speed of light).
Hear for You was set up to make your bumpy teenage ride a little smoother.
Our organisation was established by adults who have been in your shoes, and who want to help you navigate this stage of your life more easily. We run a range of programs and workshops that give teenagers like you the chance to connect, pick up new skills and strategies, find mentors and also have a good time (yes really… you will have fun, and not just some lame kind of 'organised' fun!).