Hear For You is led by a board of experienced directors, who all share a common vision for the future. Together, we combine our skills to ensure our deaf staff and volunteers have all the support they need, from strong business practices to high quality controls. Since most of us are deaf or hard of hearing, we also have a genuine connection to the cause we're working towards.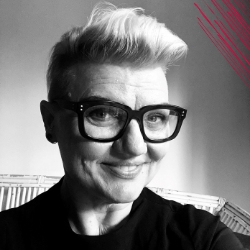 Yetta Abrahams, BA, BHlthSc(Hg&Sp), MClinAud, MAudSA(CCP) – Chair
Yetta is a hearing care professional and leading audiologist with more than 20 years in the hearing sector. She has a thirst for innovation in the clinical and educational arena and specialises in working closely with wide-ranging teams embracing the integration of person-centred care and evidence-based practice. She has spent many years working closely with students, professionals, families and individuals who desire the best possible outcomes in hearing services. Yetta also serves as a Board Member for Audiology Australia. The focus of her career continues to be innovation and improvement for people of all ages to ensure that hearing is not a barrier in any part of life.
Olivia Andersen, Founder
Diagnosed as profoundly deaf at 8 months of age, Olivia Andersen (nee Gemmell) underwent speech therapy in her early years, before achieving academic and sporting success at Loreto Kirribilli – surprising doctors who said she'd never be able to speak or go to a mainstream school.
After graduating from the University of NSW with a BA in Design and working for Marie Claire magazine, Olivia spent time working in London and travelling the globe, before returning to study Business at RMIT University in Melbourne. As a recipient of the Churchill Fellowship award, Olivia then had the opportunity to spend six weeks overseas attending and researching established mentoring organisations in the USA, United Kingdom and Scandinavia. Here she gained valuable insight into overseas mentoring and leadership programs for deaf and hard of hearing adolescents – and came back inspired to start Hear For You.
Since then, Olivia has won many awards for her work, including the 2010 National AAMI / NEIS Small Business Award, 2013 National Disability Award for Community and Personal Development and the 2017 Peter Howson Medal. Olivia is currently on the Editorial Advisory Board for Hearing HQ Magazine, providing guidance and expertise on a voluntary basis.
Having worked as Hear For You's Managing Director from 2008-2013, she remains involved as a Director – and of course, an integral part of the Hear For You family.
Jodette Cleary BA MLLR GAICD
Jodette joined the HFY Board in May 2019 bringing with her recent personal experience with sudden hearing loss, a passion for changing perspectives and educating others to focus on 'ability' not 'disability' and extensive executive leadership experience spanning her 20+ year career in large multinationals, medium and start-up/early stage organisations. Specific skills include strategic planning and business management, corporate governance, employee relations, change management and social media strategy.
Currently the Chief People & Innovation Officer at hipages, Australia's number one site for hiring trades people, Jodette's career for the past 12 years has focused on helping Australian technology start-ups scale, build their brand and enable strategy execution through effective and innovative people strategies.
Jodette holds a Bachelor of Arts degree (Industrial Relations & Psychology) from the University of NSW, a Masters of Labour Law and Relations from the University of Sydney and is a member and graduate of the Australian Institute of Company Directors.
Tony Coles PhD BA(Hons) GAICD GAPS
Tony is the Chief Executive Officer of Audiology Australia, a position he has held since June 2015. With over 2,800 members, Audiology Australia is the peak professional body supporting Audiologists to deliver the highest standards of contemporary hearing health care, including helping people to manage, preserve and improve their hearing, their ability to process and understand sounds, and their balance.
Tony has a PhD in Sociology and is a graduate of the Australian Public Service and a graduate of the Australian Institute of Company Directors, the latter of which has provided him with an excellent insight into good governance, ethical decision-making, undertaking due diligence, risk management, and an understanding of fiduciary duties.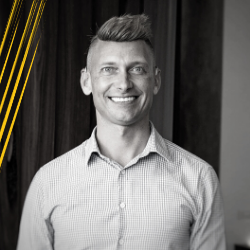 Dan Jarvis MBA BBusSt(HRM)
Dan is strategic and innovative Senior Human Resource Consultant at the Department of State Development, Manufacturing, Infrastructure and Planning with over 10 years' experience developing partnerships to understand business objectives and identify corresponding human resources needs. Demonstrated ability to translate and communicate organisational vision to successfully progress value-adding human resources initiatives, including improving performance, growth and employee engagement. Genuine influencer with a passion for accuracy and consistency in policy interpretation and who thrives on challenges.
Dan lost the majority of his hearing when he contracted meningococcal meningitis at 18 months old. Dan is currently 98.5% deaf and is fitted bimodally with a cochlear implant and hearing aid. While this rules out 70% of interaction with hearing people, Dan does not believe deafness has to be a disadvantage in life, but an advantage for himself and others like him. In fact, it is part of his identity. Deafness taught Dan to never give up. Not when people tell him it cannot be done. Not when he has fallen so far behind and that quitting seems the only way out. Not when achieving his dreams are an absolute impossibility.
Dan graduated with a Master of Business Administration (MBA) at the University of Queensland in 2018 and a Bachelor of Business Studies (Human Resource Management) at Monash University in 2013.
Charlotte Sangster CFRE EMFIA MAICD
Charlotte specialises in not-for-profit leadership and the oversight of multi-channel fundraising, communication and development programs in the disability sector.
With proven competencies in leadership, program management, relationship development and networking, she is a big picture, strategic thinker with a track record of success!
Charlotte holds a post graduate qualification in business and has over ten years' experience in the not for profit sector. She not only has a working knowledge of the NDIS and community development but an enormous passion for helping to empower people to reach their true potential!
Recognised in 2017 as the Fundraising Institute of Australia's "Young Fundraiser of the Year" and Runner up "Emerging Leader of the Year" for the Third Sector Awards in 2018, Charlotte brings a wealth of experience in fundraising, NDIS and not for profit leadership to Hear For You.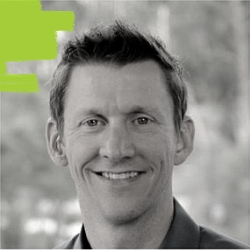 Roger Smith MPT BSc
Roger was diagnosed with progressive hearing loss at age five and after a long period of hearing aid use, he received a cochlear implant. Roger's brother and son also have progressive hearing loss which gives him a strong connection to the mission of Hear For You.
Roger has over 20 years of experience in the medical sector, first as a licensed physiotherapist and later in sales, business development and product management roles in the medical industry.
He brings valuable business perspective as well as personal passion to the Hear For Board.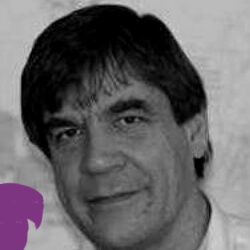 Carl Moser MSc (Geology) MAusIMM – Company Secretary
Carl is an experienced senior business professional with more than 20 years of board experience as an executive director of ASX-listed companies and their unlisted subsidiaries. His expertise includes operational and general management as well as corporate governance and compliance.
In addition to his role as Company Secretary for Hear For You, Carl is a corporate advisor for startup companies, specialising in capital raising processes as well as company secretarial matters and compliance management.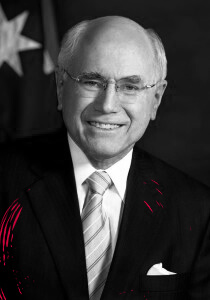 The Hon John Howard OM AC  – Hear For You Patron
John Howard, Australia's 25th Prime Minister, was first aware of his significant hearing loss during a routine health inspection at Earlwood Primary School when he was aged nine – a condition that would become worse throughout his adolescence.
While John had several operations over the years to restore his hearing, deafness is something he has dealt with in some capacity throughout his entire life – making him well equipped to appreciate Hear For You's mission. "I warmly endorse Hear For You as an innovative service for young people with severe hearing difficulties," said Mr Howard. "Its aim is to encourage those with such difficulties to overcome them and realise their goals and dreams. I have met the group's leaders. They are highly committed and energetic people dedicated to assist others to surmount their hearing problems."